March 2021, Toronto, ON-One of the things at Exclusive Brands that we are very proud of is our wide selection of licensed items! We carry licensed Mattel and Spin Master products including Bakugan, Polly Pocket, Hot wheels, and Barbie. Here is a breakdown of some of our top favourite goodies and recommendations for your youngsters at home, or even for the child in you!
These laser pops are a favourite for many customers, they come with a laser light at the top of the pop (don't worry parents, its safe!!) that resemble the cartoon theme of the pop and projects an image on a flat surface. That's not all though, at the bottom there's a tasty lollipop that comes in popular flavours like blue raspberry and strawberry. Talk about an amazing 2-for-1 deal. The kids will love these, they can get them in Bakugan, Hot wheels or Barbie themes.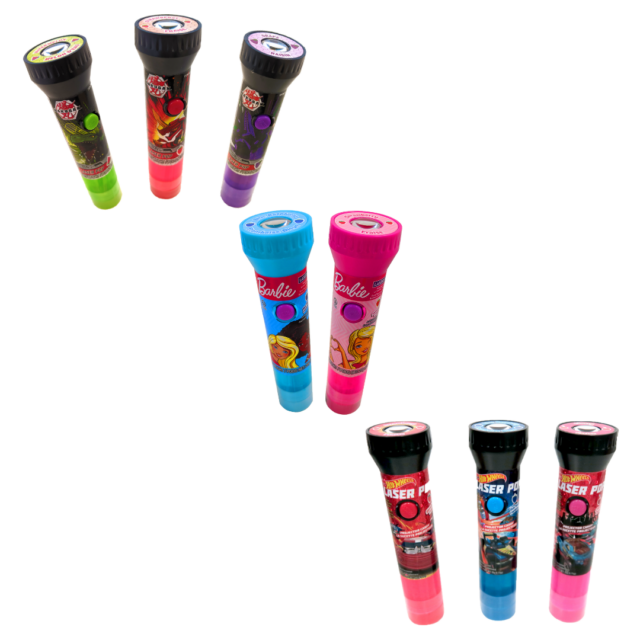 Candy Cars:
Ready, set, EAT! How adorable are these hot wheel racers? A classic twist on a childhood toy car we all love, filled with colourful candy snacks in strawberry, blue raspberry, and cherry flavours. Hot Wheels candy cars come in two models: The Sweet Racer and Formula One and in a variety of colours, better start collecting them all, while you can!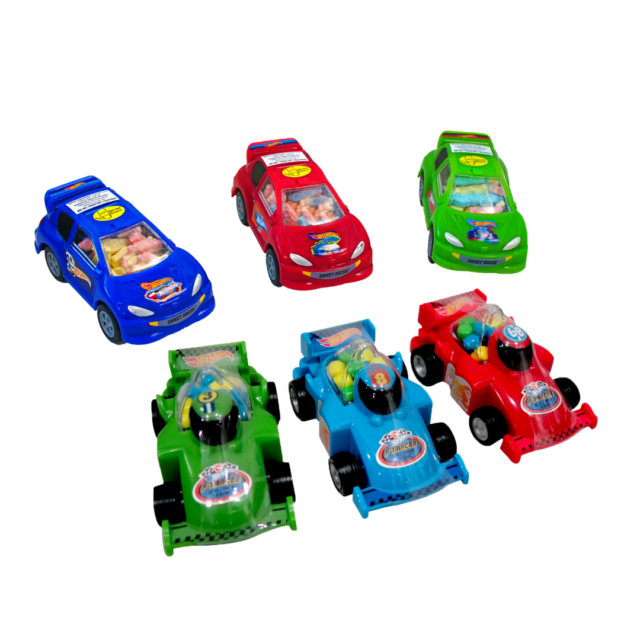 Candy Jewelry Kits:
Parents, this is the one time where you won't care if your kids to play with their food. Candy creations are always a go to for many kids, these Barbie and Polly Pocket themed candy jewelry kits are an interactive and fun way for your kids to enjoy their candy all while making some flashy jewelry too. Both kits contain material to assemble the jewelry along with colourful candy beads to accessorize. Choose from a Barbie necklace or Polly bracelet, or even rock both, these are stylish and sweet!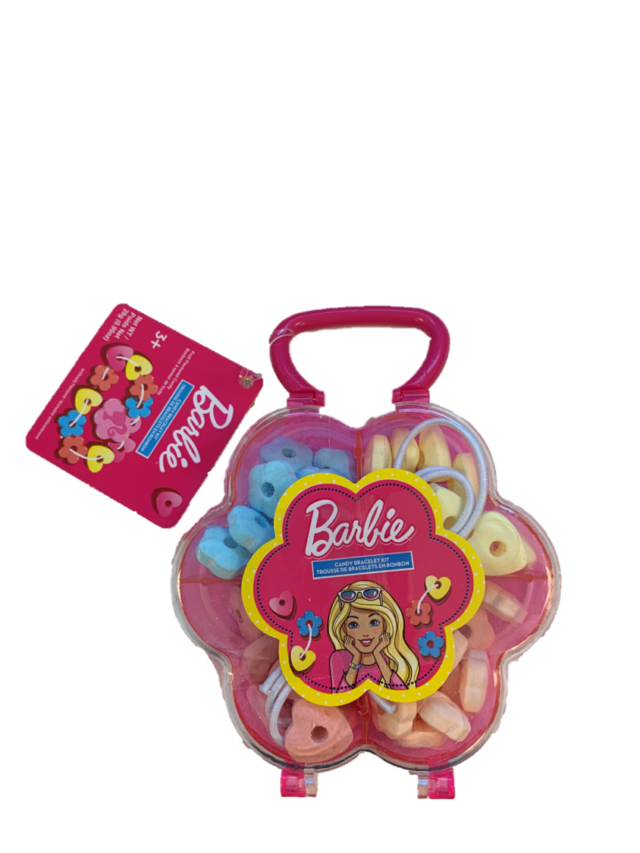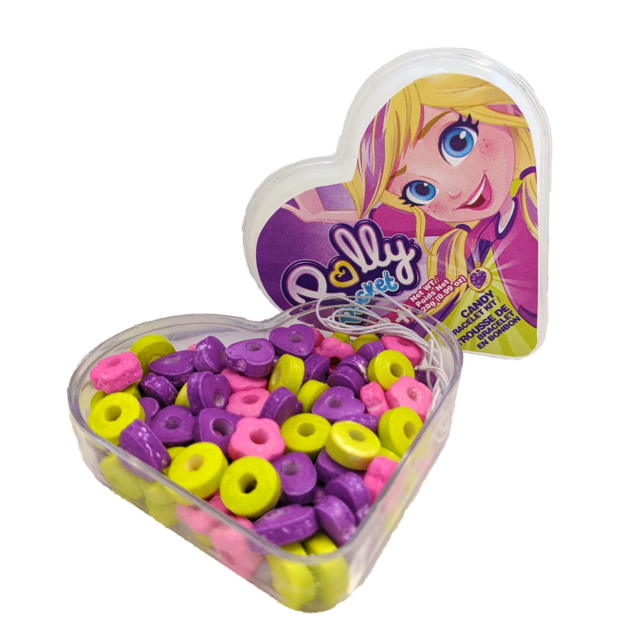 Having trouble getting your kids to drink enough milk? Worry no more…these quick milk straws are so fun and easy to use! The original versions were such a hit, we decided we needed them in these popular themes as well! We now carry these yummy milk straws in Bakugan Cookies'n Cream, Hot Wheels Chocolate, Barbie Strawberry and Polly Pocket Blue Bubblegum, along with some unique flavours like Forest Fruit and Fruity Cereal. Easy breezy: place the straw in the milk and sip, you'll never have to worry about your kids finishing that glass of milk anymore, they'll be wanting seconds!